Messebau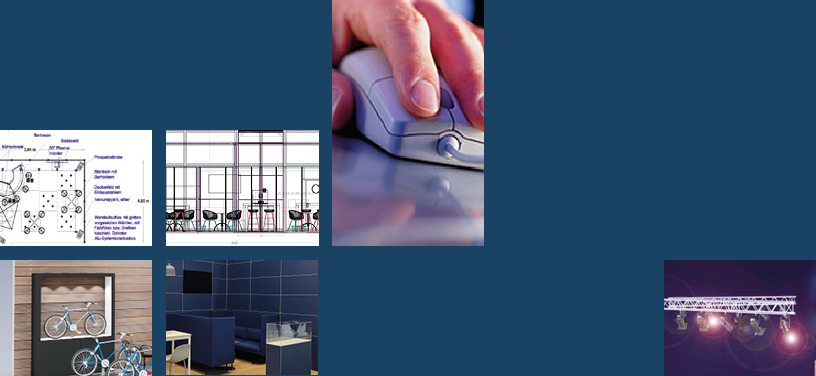 We develop concepts for exhibition stands and imple- ment them in a professional way. It is an easy start for companies which have not yet used an exhibition as marketing instrument and at the same time it enables experienced exhibiting companies to simplify their organisation. Brand recognition and continuous
look and feel is guaranteed.
With respect to your requirements, budget, company image and corporate identity you will be provided with rendered views of the planned project, precise and detailed cost plan and proposals for the graphical design. Normally this service is free of charge.
You can have a look at the proposed material like floorings, wall elements, standard components, presentation surfaces etc. in our showroom.