Messebau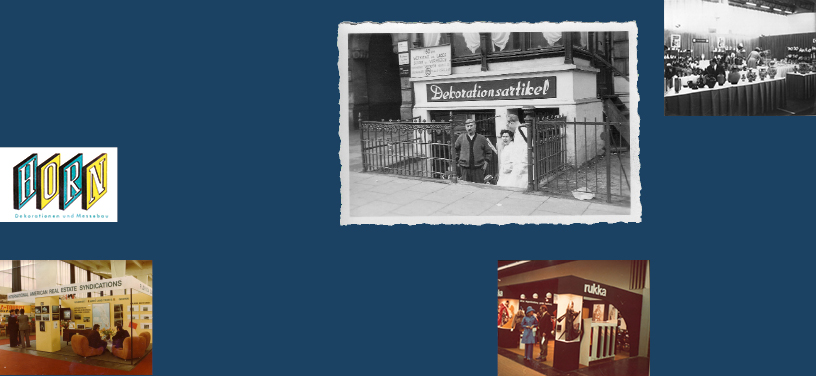 1956
The company was founded by Manfred E. A. Horn in Hamburg/Germany so that it is one of the oldest construction companies for exhibition in Germany. Intended as a decoration company it developed quickly towards exhibition stand construction. To get to the Hamburg exhibition centre, they just needed to cross the street.
1963
The company moved to Garstedt (later Norderstedt), a then very quiet suburb of Hamburg. The company building was put up on the newly purchased block of land which seemed to be really vast then.
1981
Extension of the building with workshop including warehouse. Old sheds had to disappear to enable a more efficient work flow.
1995
Additional sheds were built up, a show room and the office rooms were extended.
2005
The change of corporate form from sole proprietorship to private limited company, GmbH & Co.KG, took place.